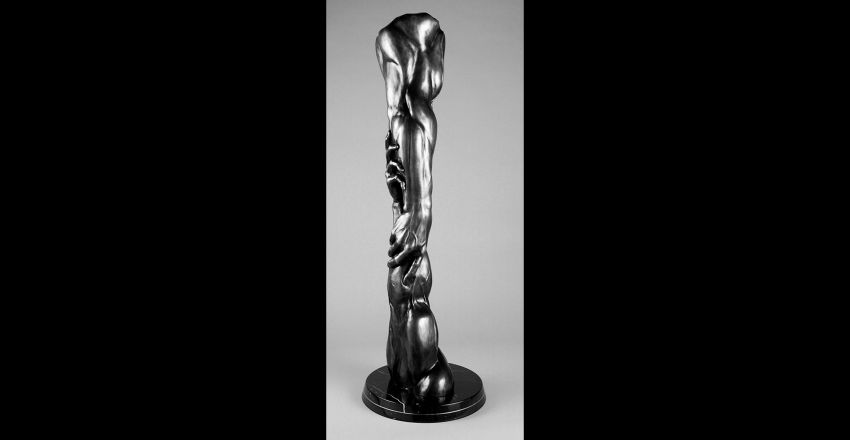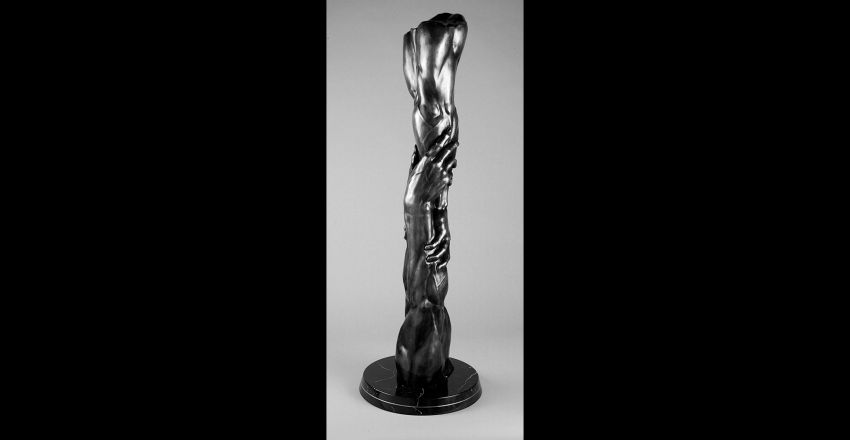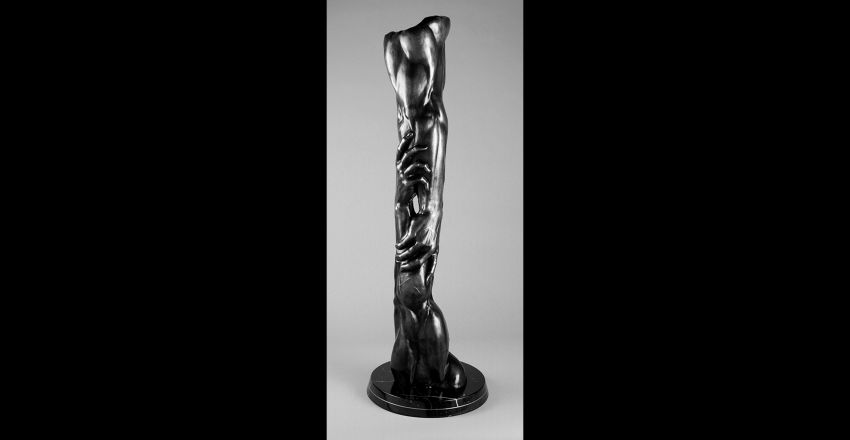 The Mission
Bronze Limited Edition of 7
9" L x 6" W x 40" H
$22,800
I originally sculpted this piece in water-based clay in 1995, and consider it to be my first real sculpture. This piece was inspired by Michelangelo's depiction of the "Creation of Adam".

Michelangelo's Creation of Adam
To me, Michelangelo's image showed God with intent and power in his creation of Adam, and Adam with an almost indifferent look upon his face. The sculpture I wanted to create was an image of Adam reaching back to God with absolute determination and with a sense of intensity that life experience provides, while God reached back with the assurance that His well-being was always there. The first casting was donated to Providence Hospital, Medford, Oregon.
To inquire about purchasing this piece,
click to contact me.