Bigham Knoll Bell Tower
60'H x 14'6"W x 14'6"D
Steel structure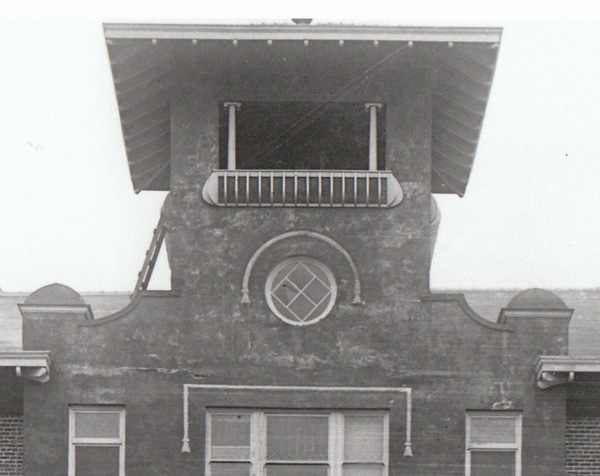 The recreation of the Bigham Knoll bell tower took place in 2008 and was a unique project, given the history of the building and the lack of information on the size of the tower. We took this old photo of the tower and scaled the size of the structure based on the existing windows that were original to the building, including the shape and design of the tower rail.
The steel structure for the tower was 60′ tall. The nature of the build was such that the main section of the tower itself had to be built outside of the building and set through the roof. The primary reason was to minimize the fire danger during the fabrication process.
The reality of lifting the 60′ steel structure over the roof and into place required the 120 ton Demag crane owned and operated by my brother-in-law Rick Cook. The job required all 165' of boom extended into the air to reach over the building and set the tower.
The school had seen a lot of history along the way, including several fires. My father attended high school in this building and I went to 4th and 5th grade there.
The reconstruction is now complete. More information about Bigham Knoll is available at bighamknoll.com.